Our journey began 16 years ago. We were inspired to develop a training company, which has now grown into one of the biggest training providers in the country. We now have a national footprint with branches in all three major provinces. AAAT has always explored the potential for innovative ways of learning, and after the discovery of the methodology of learnership and occupational qualification, these concepts were believed to be best suited for young, aspiring South Africans.
It is our goal to make a noticeable change in creating an empowered workforce and an advanced nation.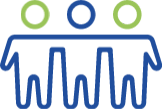 ADVANCE
THE NATION
We thrive on continuous learning and improvement for ourselves and South Africa's people. Always moving forward is our motto.

CREATE
AN IMPACT
Striving to make each action intentional for the betterment of the lives around us. We are inspired to lead by example, create a movement of good and leave our mark.

SHAPE
THE FUTURE
We believe that we can create the future we desire. To us, that means a South African workforce that is skilled, confident and motivated.
With over 16 years of experience, Advanced Assessments and Training prides itself as one of the lead training providers in South Africa.
We have a national footprint with over 40 different qualifications to choose from. We prepare learners for the working world by providing a work readiness programme as well as psychometric testing. We are a proud level 1 BBBEE contributor and have the facilities to provide workplace hosting should our clients not have the capacity to do so.
BENEFITS OF A LEARNERSHIP

Access to a pool of talented future employees
Company tax incentives
Skills levy claims
BBBEE scorecard points on skills
development & employment equity

Better self-esteem & improved confidence
Improved workplace readiness & life orientation
National qualification
Improves employability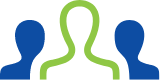 Skills improvement of community members
Improved living standards of skilled individuals
Improved employability of previously
unemployed community members
Increased number of economically active
community members
Don't hesitate to get in touch with us.